EZ Breezy Home Watch Services
Basic Inspection
-Verify that all doors and windows are properly secure to minimize chance of break-ins.
-Check for evidence of water leaks or damage and check for visual signs of mold and mildew.
-Visual inspection for signs of insects and or rodents.
-Check that A/C is cooling and reset thermostat and humidistat settings if needed.
-Run faucets, sink disposals, and flush toilets.
-Check that main water valve is turned off after each inspection (unless otherwise requested by client).
-Check electric panel for tripped breakers and make sure electric water heater breaker is turned off.
-Visual inspection throughout property including lanai and garage.
-Walk exterior perimeter of single-family homes to check pool condition, screening, signs of vandalism, etc.
-Homewatch Inspection Report completed during each homewatch inspection.
-IMMEDIATE reporting to Client of any abnormalities found.
Key Holder
-Give Access (to vendors/service providers)
-Renter Check-In & Check-Out Walk Throughs (before and or after rental periods)
Concierge Services
-Coordinate Repair or Maintenance Services
-Package Pick-Up & Bring In (bring in packages delivered to property)
-Mail Forwarding
-Open & Prep Home For Owner or Guest Arrivals
-Close Down Home After Owner or Guest Departs
-Trash & Recycling Bins Service (place bins out to curb for pick up or bring bins in)
-Auto Care (vehicle battery maintainer set up and removal, take vehicle to be washed/cleaned, etc.)
-Grocery Shopping & Stocking
Storm Preparedness/Recovery
-Hurricane Shutter Services (conditions may apply)
-Pre-Storm Preparation Assistance
-Post-Storm Inspections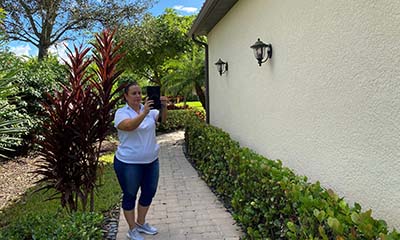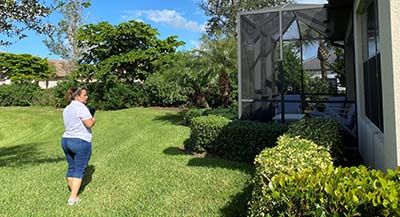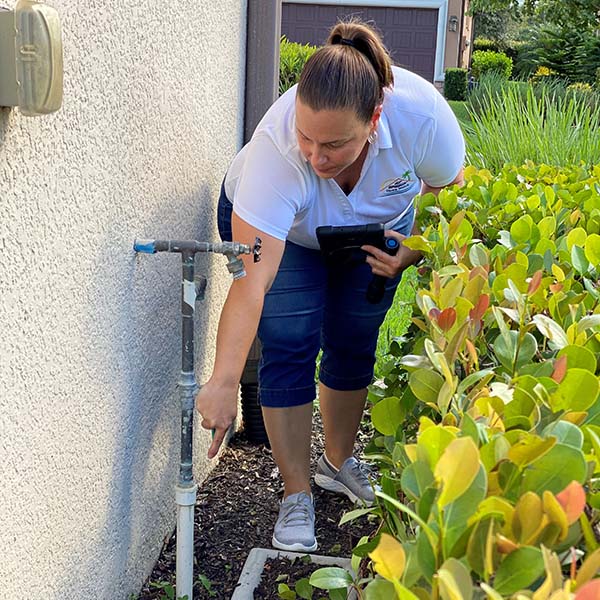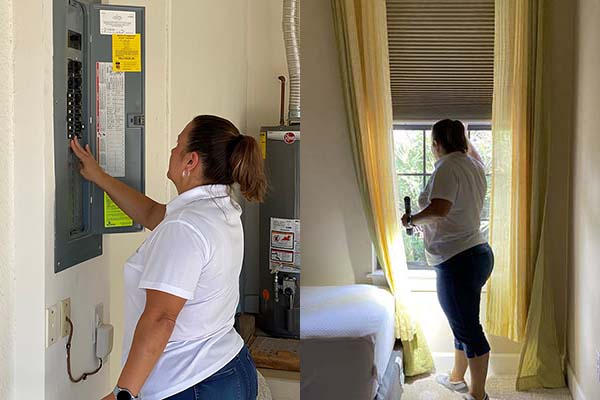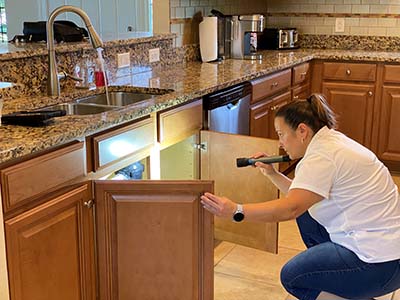 We can assist you to coordinate services from licensed professionals for:
Air Conditioning / HVAC
Hurricane Shutter Services
Painting
Pressure Washing Services
Roofing
Cleaning Services
Landscaping & Tree Trimming
Pest Control
Real Estate Sales & Rentals
Transportation Services
Electrical
Maintenance & Repairs
Plumbing
Renovations
Reporting
EZ Breezy Home Watch utilizes an electronic checklist that is customized to your home and your needs.  As part of our on-boarding, we will cover the items we check and require your input for items you feel need special attention. At the conclusion of each check, you will receive a GPS referenced report noting the time and our location at the time of the check. We will provide pictures of what we find along with any comments. We will notify you immediately if we find a problem or potential problem for your direction to mitigate any damage.